Fighting With You And Your Family In Mind
Family law issues can be emotionally tolling in and of themselves. It is important to have the guidance of strong and experienced family law attorneys during these challenging times. The attorneys at The Soleymani Law Firm are of the most distinguished in Los Angeles, and their track record proves the victories they obtained for their clients.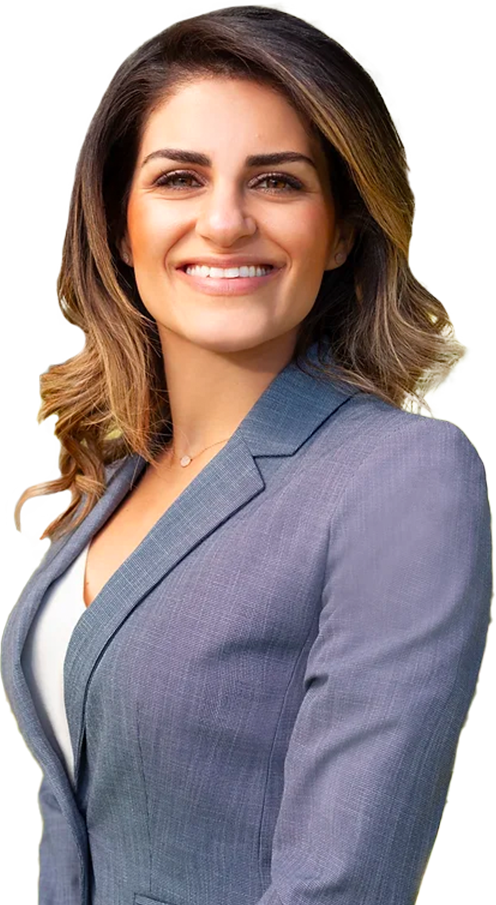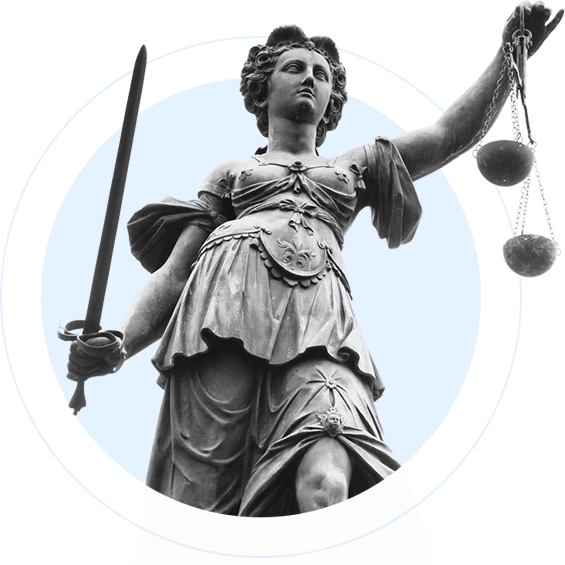 The Soleymani Law Firm handles all types of family law matters including divorce, legal separation, property division, child custody and support, spousal support, pre-nuptial and post-nuptial agreements, domestic violence restraining orders and other complex family law matters.
Regardless of the issues in your case, the guidance and advocacy of right family law attorney is fundamental to your case. At The Soleymani Law Firm, we empathize with you during these challenging times, advocate for your based on the law and work toward the best outcome possible. We comprehend the gravity of each family law case entrusted to us; our top priority is to always protect you and your interests.
After reading other reviews, I decided to reach out to this law firm to get advice on how to handle the situation of my ex husband stopping my alimony. ... read more I paid for an initial consultation with Deborah which proved INVALUABLE! She understood the particular dynamics of my situation and gave me excellent advice. I'd recommend her and her team to anybody needing legal advice on divorce proceedings, etc.

Cheryl Jacobs


October 13, 2022

I highly recommend Soleymani Law firm. The all female team offers a full suite of Divorce Legal Services from attorney of record to ghost writing, and everything in between, which... read more is exactly what I need. They are a legal power-house, each smart, extremely professional, and always accessible. I'm grateful for their fresh and empowering approach.

Mrs. Burnett


September 27, 2022

Debbie handled my divorce.She was professional and very knowledgeable about all the nuances of divorce. She clearly wanted and knew how to get the best possible arrangement for me without... read more any unnecessary conflict. She knew when to compromise and when to stand firm. She was never intimidated and fought hard for me. If there was a particular issue that was up for debate, she researched the appropriate cases and had the answers on hand to make sure I got the right outcome. I remained in touch with Debbie after my divorce and consulted Debbie about other legal matters and she was very helpful. Debbie is my go to person on legal matters, she will handle it or put me in touch with the appropriate people. Based on the outcome of my divorce and on other consultations, I thoroughly recommend Debbie. Debbie is also very easy to talk with and makes an often difficult and painful topic, like divorce, as painless as possible. She will work tirelessly to get her client the best possible deal.

simon hook


May 27, 2022

When you are in financial and emotional distress it is difficult to think clearly and make good decisions. That, in addition to not understanding a legal process complicates matters even... read more more. Debbie explaining the law, outlines in clear language the steps in the process that where needed to be done. She was reassuring, articulate, knowledgable and effective. Debbie made the process so much easier and gave me peace of mind in a stressful but successful outcome. Debbie was recommended from a trusted friend and was the "BEST advice" I have ever received. She was a rock by my side during a very difficult time.

Dina Corchado


May 27, 2022

I have struggled with how to express my true gratitude for Deborah and her dedication to making my divorce happen. It was a simple divorce made extremely complicated by my... read more ex and Deb took the complexity out of it. She is knowledgeable, caring, determined, and powerful! She quite literally changed my life and she will do the same for you!

Peter Farag


May 27, 2022

I highly recommend Emily Hetu and refer my friends, family, and colleagues to her for family law issues. Emily thinks quickly on her feet, is knowledgeable, and cares about her... read more clients!

Bethany Matherson


May 27, 2022

Great experience in family law. Attorneys/staff were very responsive.

Charles Ojuri


May 27, 2022

I have known Debbie personally for several years, which is why I recommended her when my coworker asked for a referral for a divorce attorney. My coworker frequently updated me... read more about her case and what her ex was asking for. Although her ex was making the divorce complicated, she was always relieved and grateful that she had Debbie as her attorney. She described Debbie as prepared, thorough and aggressive enough to bring the other side to the table for a settlement. While negotiating, Debbie helped her understand all her options and make an informed decision that finally settled the divorce without a trial. I will gladly continue referring cases to Debbie with confidence.

Hilla Davidi


April 27, 2022

Debbie is not just an attorney, she is the best in her field. Very honest, direct and will tell the the real truth. If you are looking for someone to... read more help you with a divorce case, don't think twice , she will take care of you throughout he whole process and even after you done to confirm you doing well. What an amazing and professional person!!

Tal Segal


April 27, 2022
The Soleymani Law Firm was incredibly responsive, professional, and personal. I felt thoroughly heard, understood, and held throughout the communication process. This was the first firm I reached out to... read more about my divorce case -- who I felt genuinely cared about my well-being vs. my money. I heartily recommend. Thank you!

Allison Sabrie


October 27, 2021

Ms Soleymani is the consummate professional. You can rely on her to provide thorough and clear advice as she advocates for you. Whenever a client asks for a referral to... read more a family law attorney, Ms Soleymani is the first person I always think of.

Wiliani Family


October 27, 2021

Ms. Soleymani is an excellent attorney who really goes above and beyond for her clients. She provides sound, clear, and practical legal advice based on your particular needs. ... read more I recommend Ms. Soleymani to anyone who needs a family law attorney.

Kristen Agnew


October 27, 2021

Debbie is incredibly professional, intelligent and honest. She knows the law inside and out and is a true expert. She answered all my questions quickly and with unparalleled accuracy. I... read more recommended her to my family and clients and everyone shares the same sentiment. Debbie and her team get results and are reasonably priced. If you need a family law attorney, stop researching – call Debbie and she will take care of you.

Kay Rtz


October 27, 2021

I highly recommend the Soleymani Law firm. Deb and her team have gone above and beyond to help me get back control of my life after having been in an... read more abusive relationship that still continued to affect my personal and professional life years after. The Soleymani Law Firm is extremely professional, attentive, personable, and responsive— Deb does really fight for you like you are part of her family. If it wasn't for Deb and her team, I don't know where I would be today. After having gone through a few different law firms, I highly recommend the Soleymani Law Firm as one of the most experienced Family Law practices in Los Angeles.

BRENT AMIRI


October 27, 2021
What Makes Soleymani Reliable
Deborah is a Certified Family Law Specialist and has extensive experience in all areas of Family Law. She brings that expertise to every case that she handles. All the associates at The Soleymani Law Firm are committed to family law and exclusively practiced family law for their entire careers.
Choose Experience & Compassion
Time is Essential. Reach Out to Schedule a Consultation.
Deadlines in most family law cases are triggered from the moment one is served with paperwork. Even before a case is opened, there are steps that should be taken to prepare a case for the best possible outcome. The best thing you can do is schedule a consultation and educate yourself about your rights and responsibilities.
The best thing you can do is educate yourself about your rights, responsibilities and the procedures to be expected in your family law case. Consultations typically last between 30-45 minutes and are charged at $125. We look forward to speaking with you.

We take calls 24 hours a day, 7 days a week. Call Us Now 310-909-7636